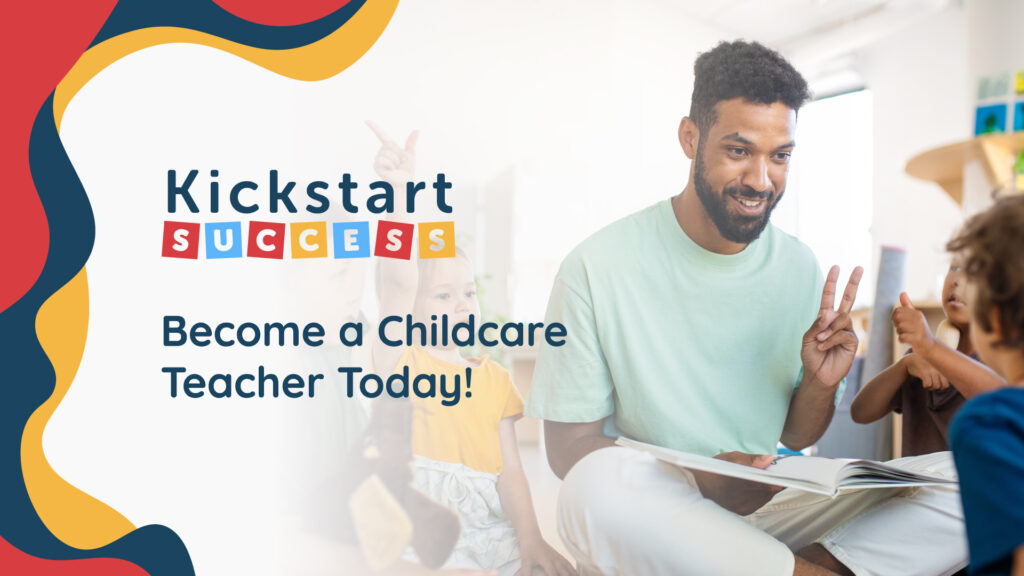 Let Us Help You Get Started Today!
To learn more about becoming a childcare teacher and get connected with job opportunities, please fill out this form:
Get Connected - Kickstart Success
We have nearly 17,000 children under the age of 5 living in our region and each of these eager young learners deserves a bright future. That future starts with early childhood education, an essential step that prepares them for lifelong learning and success.
Unfortunately, too many of these children lack sufficient access to early education programs due to shortages of childcare teachers. In fact, nearly 3 in 4 parents in our region have encountered difficulties securing adequate early learning opportunities due to a lack of available educators.
You have the opportunity to quickly become a part of the solution while experiencing a rewarding career.
Take the next step to see what you can do to become a childcare teacher and change lives.
Why Become a Childcare Teacher?
Childcare teachers have Florida's future in their hands – literally.
Serving as a childcare teacher is an essential first step in helping a child achieve long-term success and have brighter futures.
Becoming a childcare educator is a fast path to a rewarding profession.
Unlike the requirements to be a public school teacher, becoming a childcare teacher only requires a set of certifications that many dedicated individuals can attain (specific credentialing and training depends on the type of provider).
There's a critical need for childcare teachers in the area.
Childcare teachers are essential to a child's lifelong learning, and more of these dedicated educators are needed in the area.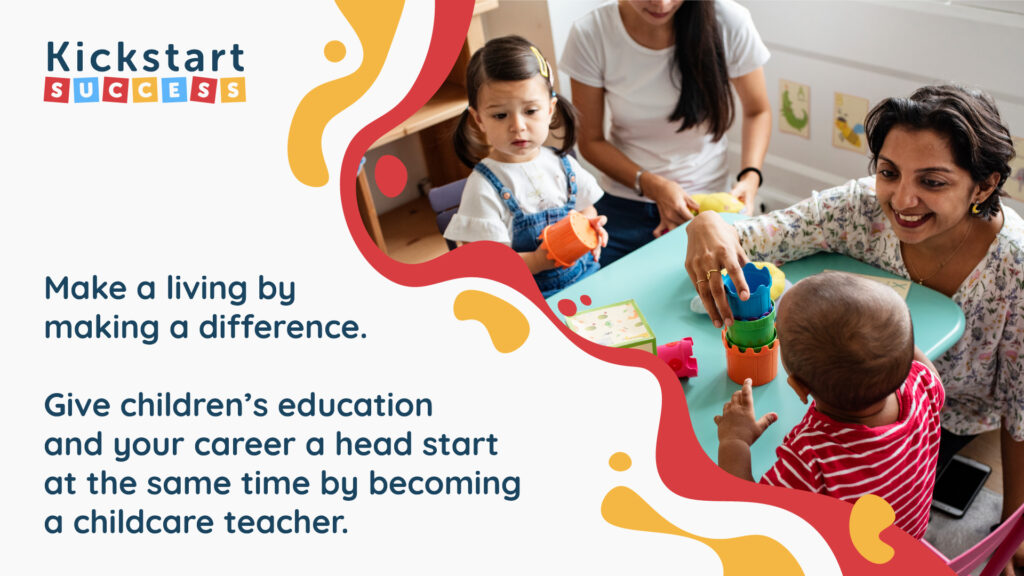 Why is Early Learning Important for Florida's Children?
With early education, children are more likely to succeed in school.
Studies show that children enrolled in at least one year of education before elementary school are more likely to develop the critical skills they need to succeed in school, and are less likely to drop out.
Strong early education is associated with greater future success beyond education.
Research has shown an annual 13% return on investment per child through better education, economic, health, and social outcomes for children who were enrolled in high-quality early childhood education programs.