We are here to help.
Raising a family is not easy, and there can be a lot of questions. Here are some resources you can use to find answers, get additional information, or just learn something new.
Resources for each county in our service area are included below. Please let us know if you need additional resources in your area. The Coalition can provide guidance regarding the content of this list and availability of resources included.
Vroom
Click below to follow the link to the Vroom website where you can download wonderful activities for your home or classroom.

MyFloridaMyFamily has partnered with AuntBertha to develop an online platform that is providing counties with a comprehensive directory of local resources that will help strengthen families. Search by zip code below to locate resources near you.

Florida KidCare exists to increase the number of insured children in Florida by offering affordable, quality health and dental insurance for children from birth through the end of age 18. More than 179,600 children in Florida are currently living without health insurance, but are eligible for low-cost or completely free health insurance through Florida KidCare. With four unique Florida KidCare programs — Medicaid for children, MediKids, Florida Healthy Kids and the Children's Medical Services Managed Care Plan — the simple and free application process is designed to identify the program that fits your family best. Most families pay nothing at all and many families pay as little as $15 or $20 a month. For more information click the button below.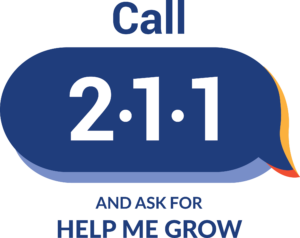 211 is a vital service leveraged by millions of people across North America. Every day, clients contact 211 to access free and confidential crisis and emergency counseling, disaster assistance, food, health care and insurance assistance, stable housing and utilities payment assistance, employment services, veterans services and childcare and family services.
211 does more than "patch people through" to agencies. Instead, 211 specialists are trained to identify root causes of a client's problem – and connect them with a wide range of available resources that meet all the underlying needs, not just the one that prompted the call, text or email.
No other program has its "finger on the pulse" of America's greatest needs. It's a vital part of United Way's efforts to build stronger communities and fight for the health, education and financial stability of every person in every community. 211 makes the social services ecosystem/network more efficient by ensuring people in need are connected to agencies that can help.
No matter the situation, the specialists at 211 listen, identify underlying problems, and connect people in need with resources and services in their community that improve their lives.
How Can You Access 211?
If you or someone you know needs assistance, please reach out through calling, texting, chatting, or emailing.
Dial 2-1-1 or (352) 332-4636. Calling is available 24 hours a day, 7 days a week.

Text your zip code to 898-211.
Information for Victims of Domestic Violence or Homeless Families
If you are a case manager and need specific forms or resources for domestic violence/homeless family referrals, please follow the link using the red button below.
Hurricane Resource Guide
Each year, hurricane season runs from June 1 through November 30. Hurricane preparedness is crucial to ensure your safety and your loved one's safety. Here is everything you need to know about hurricane season, including how to prepare and what to do if you experience damage from one of the storms.